A window to my world...
NEW NOVEL : A LITTLE BIT OF GREY
Sarah Weisman keeps running away from her feelings; to a college far away to avoid her high school crush, then back home to avoid her first love…
All she wants now is to study, keep her head down, and ignore the feelings she keeps having for the wrong gender.

So when she meets Letty Ortiz, an animal activist, outspoken lesbian who catches her eyes at first glance, she knows she should run again.

But she doesn't.

As they get to know each other, Sarah is once again faced with conflicting emotions…but while she's coming to terms with her feelings for Letty…the Latino woman is now the one confused.

What if she had another agenda? Could she still get on with it?

And would Sarah survive the betrayal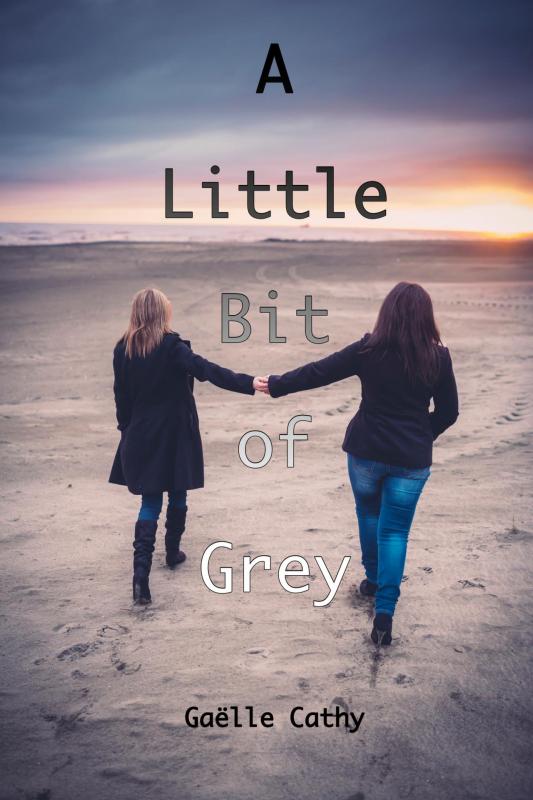 NEW RELEASE FOR When the River Flows out of its Bed !!!!!!
A new release!
A new cover but mostly....
New edits and a few new or modified scenes for my first novel When the River Flows out of its Bed !!!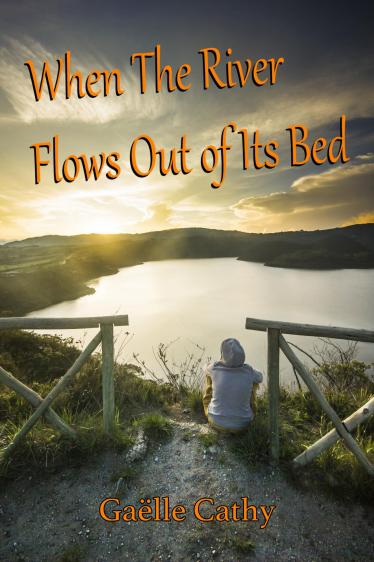 That Week in Acapulco / Happy New Life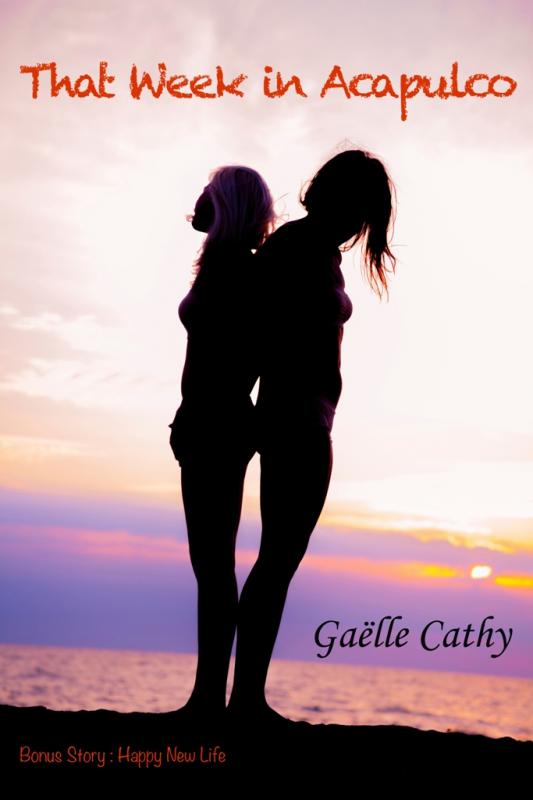 Charlene "Charlie" Campbell never used to believe in true love. The only time she did, it turned into a gigantic, life-altering mistake. So she decides to spend Christmas of 2014 in Acapulco, hoping to relive her younger days of carefree living and one-night-stands.
Alecia Moore, on the other hand, believes in true love because she found it once…and lost it. She flees another depressing Christmas in Seattle and the overwhelming attention of her close friends and family.
While the sun and sand can't shake her blues away, a chance meeting with Charlie does, in unexpected ways.
Will it be enough for Alecia to open her heart again and for Charlie to bet once more on something she doesn't believe in?
BONUS STORY : Happy New Life (aka Emma's Story)
Find out what's next for Emma...
FIRE and ICE is LIVE!!!!!!!!
It took one day longer than planned but it is live!!! The 2nd edition of Fire and Ice is available via Amazon Worldwide (Kindle, KU, KOLL etc). It's available on Smashwords as well but only for a limited time (one to three weeks). But if someone needs the epub or PDF file or anything other than mobi after that, contact me privately. I have them.
The paperback is available right now via CreateSpace eStore but will also be available via Amazon within a few days.
I hope you'll enjoy this revised version. Let me know if you can.
IN PREVIEW JUST FOR YOU........
The cover for the second and brand new version of Fire and Ice!!!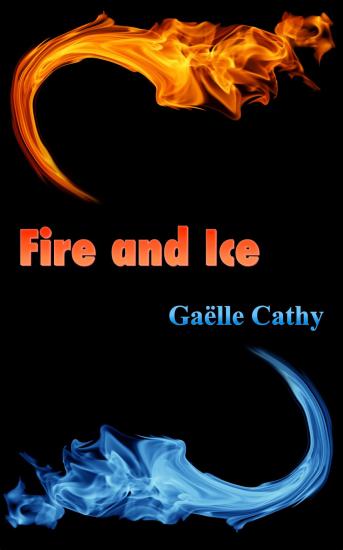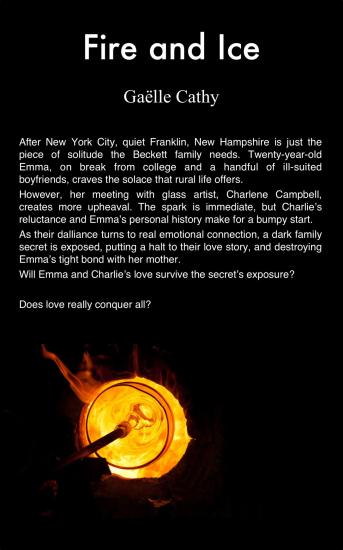 One Breath at a Time is LIVE!!!!!!
I'm delighted to say that One Breath at a Time was finally published today, May 20th 2015.
Available via Amazon worldwide, on paperback and for Kindles. However if you have other ereaders, contact me. I have the format files you need. ;)
Just a reminder that 1$ out of every digital sale goes to Association Gregory Lemarchal against cystic fibrosis. 2$ out of every paperback sale.
NEW!!!!! One Breath at a Time Book Trailer
This is the book trailer for my new novel, One Breath at a Time (to be released soon). Let me know what you think of it.
FIRE & ICE BOOK TRAILER
It's finally here. Let me know what you think...
After a vicious encounter in New York City, the Beckett family, including twenty-year-old college student Emma, retreat to New Hampshire seeking a place to heal and more peaceful surroundings.
Turns out, the move creates more upheaval when Emma meets glass artist Charlie Campbell. The spark is immediate but Charlie's reluctance and Emma's personal history make for a bumpy start to their romance.
Just as their love blooms, a dark family secret is exposed that threatens to destroy not only Emma and Charlie's relationship, but Emma's relationship with her family.
Will Emma and Charlie's love survive the secret's exposure
Does love really conquer all?
When the River Flows out of its Bed (Book Trailer Lesbian Mystery Romance)
WHEN THE RIVER FLOWS OUT OF ITS BED
One too many misdemeanors get nineteen-year-old Eliza Carlilse back from the United Kingdom to finish high school in wealthy Lorien, New Jersey. The bad news soon turns into a new challenge for the troubled young woman when she meets Julia, a fragile young girl purposely cut off from everyone. Determined to uncover the town-sized secrets surrounding Julia, Eliza gets closer, their relationship turns into a special friendship. Unexpected feelings and dangers get in the way.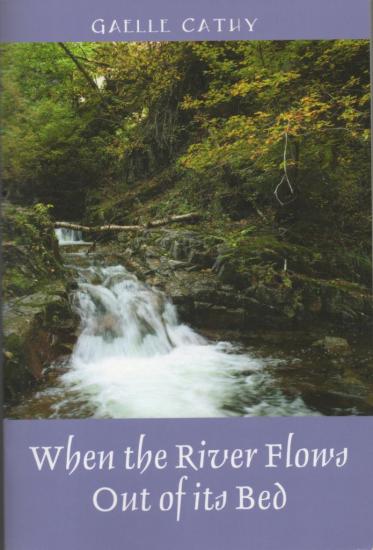 LEGACY
Dylan Evans, one of many Hunters, trained by the Academy to fight vampires, returns home after some time away following traumatic events. However, time didn't heal much, that it be in her relationship with her mother, or with her AR Mrs. Cooper (Academy Representative), her friends as well and even less with her boyfriend, Jordan. What's more, she has to face the presence of another Hunter, Santana, sent to town during her absence. The clashing personality of both Hunters, as well as Dylan's bitterness, makes it difficult for her to pick up the pieces of her life. Comes in to play Angelina Kane, a mysterious and fragile young girl with a troubled past. A strange yet immediate change in the group dynamic occurs, with some dreadful results.