When the River Flows out of its Bed
First Novel
River has always been in my head, since I was a teen, long before it was called When the River Flows out of its Bed, long before Eliza was Eliza, and Julia was Julia. But it's the story of a meeting that changes two lives, a story I played in my head every night before going to bed for as long as I can remember, the main characters evolving along with my growing up/likings. Can you believe Eliza was once called David and was an Afro-American street dancer in New York City. (and a guy, obviously)
. I can still remember their meeting perfectly, as if I saw it in a movie. It was over a dead bird that she held in her hands, crying, in a small park in Manhattan. David helped her bury it, dug in the ground with a pocket knife.
Yep, that's to say. Then I fell into the world of fanfiction and writing became more serious than a few poems and songwritings there and then. The word "writer" actually only popped up then. But for a long time, fanfictions were satisfactory enough. Over the last years of my fanfiction writing, THAT story kept pushing harder to get out, knowing it was time before I did. Fanfiction was too comfy, a great safety net that I was afraid to stirr away from. I tentatively tried in 2004 then stopped and again in 2005, then more seriously, and over many years of re-writing, more daring, and again some more re-writing and editing (both by myself and professional editors) the story was born, officially. And once I had started to write down MY stories, I could never go back to fanfictions. Although I miss that world and wish I would go back from time to time, it hasn't happened again since 2007.
I published River with Outskirt Press because I bought the package in 2007, I wasn't aware of all the ways to self-publish then, it wasn't as developed as it is now. I originally bought the package for Legacy, because I knew no publishers could publish this one. But for River I had "big plans" to send it to publishing houses and all...
Long story short, time had passed (Fall, 2011), no money to professionally edit Legacy (way too long), and River was ready. And the package was bought so... there I went. I obviously wouldn't go that route again. I don't mean the Indie Route, but the paying-self-pub-websites route. There's nothing they can do for you that you can't do, or have do, for a couple bucks (formats, etc).
River is a very precious and deep story to my heart.
SYNOPSIS
When The River Flows Out Of Its Be" follows Eliza and Julia as their meeting changes both of their lives.
19 year old Eliza Carlisle is the daughter of a wealthy businessman. Her conflict with her parents led her to many reckless behaviors: drugs, sex...
Back from the UK after another misdemeanor, Eliza has four months to finally graduate or be out of the house. That annoying prospect finally turns into an intriguing challenge when she meets Julia,16. An orphan, isolated from the rest of the school, a silent loner who lives in fear of the past. A past that Eliza can't wait to dig up, risking both their lives in the process.
PICTURING THE CHARACTERS
Writing a story to me is much like writing down a movie. The movie that's playing in my head. I get all the ideas, the images, the dialogues, etc. in my head for many many nights until it's so clear that I just have to write it down.
So, here is how my characters look like in my head.
ELIZA CARLISLE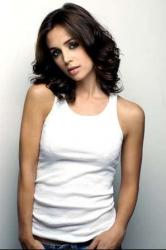 Eliza Carlisle is a mix of A. Jolie in Foxfire, (picture below), for the attitude and charisma, but more like Eliza Dushku (picture above) for the actual portrait.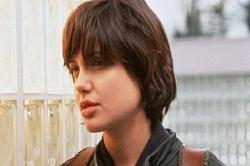 JULIA WATERS
If you didn't know I once was infatuated with Angelina Jolie, now you do.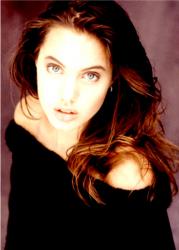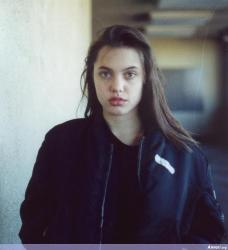 But in all honesty, it's hard for me to picture Julia, she's the only one that's always kind of blurry in my head, much like Angelina is in Legacy. I think they're both the same actually. All I know is she's beautiful, innocent, fresh and fragile-looking but inspiring somehow, oh and green eyes! Hard to put a face on her.